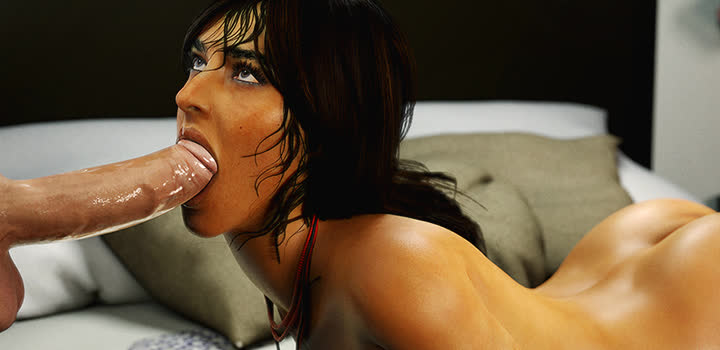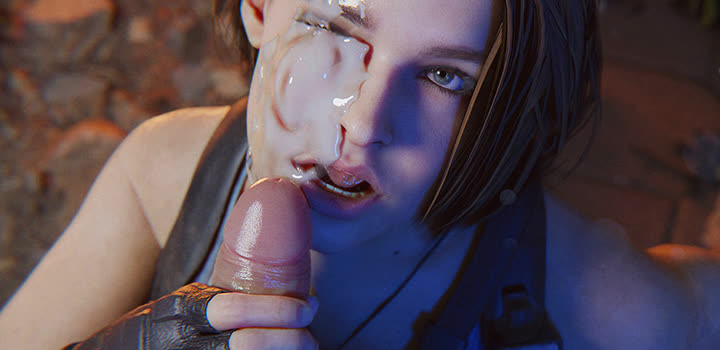 The game contains explicit sex scenes!
The game contains explicit sex scenes!
The game contains explicit sex scenes!
Hentai Metaverse is your portal to the future of 3d sex games that allow you to experience a unique orgasm. Embark on a world in which the meaning of life is to achieve euphoria from intercourse with sexy 3D bitches. Immersed in this atmosphere, you will not want to return to reality, because here you will have access to the most daring sexual pleasures. Let yourself forget about all the problems and dissolve for a while in the abyss of passion, lust and depravity. This parallel virtual reality porn will give you indescribable excitement, and make you cum so powerfully and often that you can't even imagine. When you start playing for the first time, it will most likely take you 1 minute for the milk from your dick to start to spurt. Therefore, do not forget to prepare napkins or condoms so as not to splatter everything around. But do not worry, the longer you play, the more resilient you will become, and not only during the game, but also in real sex. You can consider that this is a kind of simulator that will make you a more experienced lover. 
In this porn universe, you can experiment with your sex life however you want. There are many variations to meet all the needs of even the most vulgar players who are hard to reach in real life. Arrange orgies with MILFs, their daughters and even husbands. Become a professor and lick the pussies of young students who not only want to pass the exam, but also suck your hard dick. Visit your neighbor and help her squirt on your face and then cum in her tight ass. Or come up with your own plot, which will have no analogues, just to achieve incredible bliss!
Hentai Metaverse Gameplay
Turn on your sexual fantasy, do not be shy about desires and fuck without prohibitions and restrictions – these are the basic rules of the Hentai Metaverse. Leave your modesty and indecision in reality, and the 3D world of this game is designed only to meet the needs of your animal nature. If you are against relaxed communication, sex without obligations and various perversions, then you have come to the wrong place. Once in multiplayer with other players, be prepared for the fact that you will be surrounded by sexually horny people. Be sensitive to the needs of others so that they respond to you in return. The gameplay of this work of art for adults does not provide for the possibility of complaints, because they do not belong here. However, you can choose who you want to contact and who you don't. Just relax, have fun, getting unforgettable pleasure from everything that happens, which has no equal anywhere.
When you create your account, you will be required to confirm your age of majority, as well as consent to view porn content. If this suits you, then without hesitation proceed to the realization of all your dirty desires, no matter how vulgar they may be. The creators of the game do not limit the flight of your fantasies, so that you can completely relax and not think about what is allowed and what is not. You will not be required to provide personal data and even a real name, you can play under a fictitious pseudonym.
Who is playing this game?
It's hard to imagine adult games that even mature women play, but this porn metaverse is just one of them! 11% of players are women over 38. What is the secret of its popularity among this category of people? The answer to this question is quite simple – in the Hentai metaverse, it is possible to fantasize about fucking with a large number of men at once. And as you know, many adult ladies want to take part in a gangbang, but it is extremely difficult to get it in real life. The condemnation of society, the prohibition of husbands and moral standards do not give them such an opportunity. This is what distinguishes participation in any orgies and threesomes in the virtual space for hard fucking. Who belongs to the remaining 89% of the players, you ask. Here the diversity is quite large: men from 18 to 29 years old – 36%, men from 30 years old and over 29%, women from 18 to 37 years old – 12%. The rest of the players indicated other genders, or chose to play completely incognito.
Speaking about the geographical location of the players, then there is even more diversity. 36% of players live in the United States, 16% in Germany, and the rest are scattered around the world. You may even meet someone who lives next door to you, then you will be even more interesting. Start playing right now and you will surely find the right company for a sweet group sex.
I didn't understand what total immersion meant until I tried to play. The gameplay really allows you to feel everything that happens, and you just stop keeping track of time. You can play for hours and not notice it!
The first porn game in which I met real girls and then continued to communicate with them in the messenger. I liked it very much! I want more games like this! I especially want to note the amazing quality of the graphics.
I did not expect that I would be so popular among men, in reality, unfortunately, this is not the case. The voices of the characters could be better, but everything else is very good! Sometimes I played all night long without stopping!
Press Ctrl+D right now to play later!